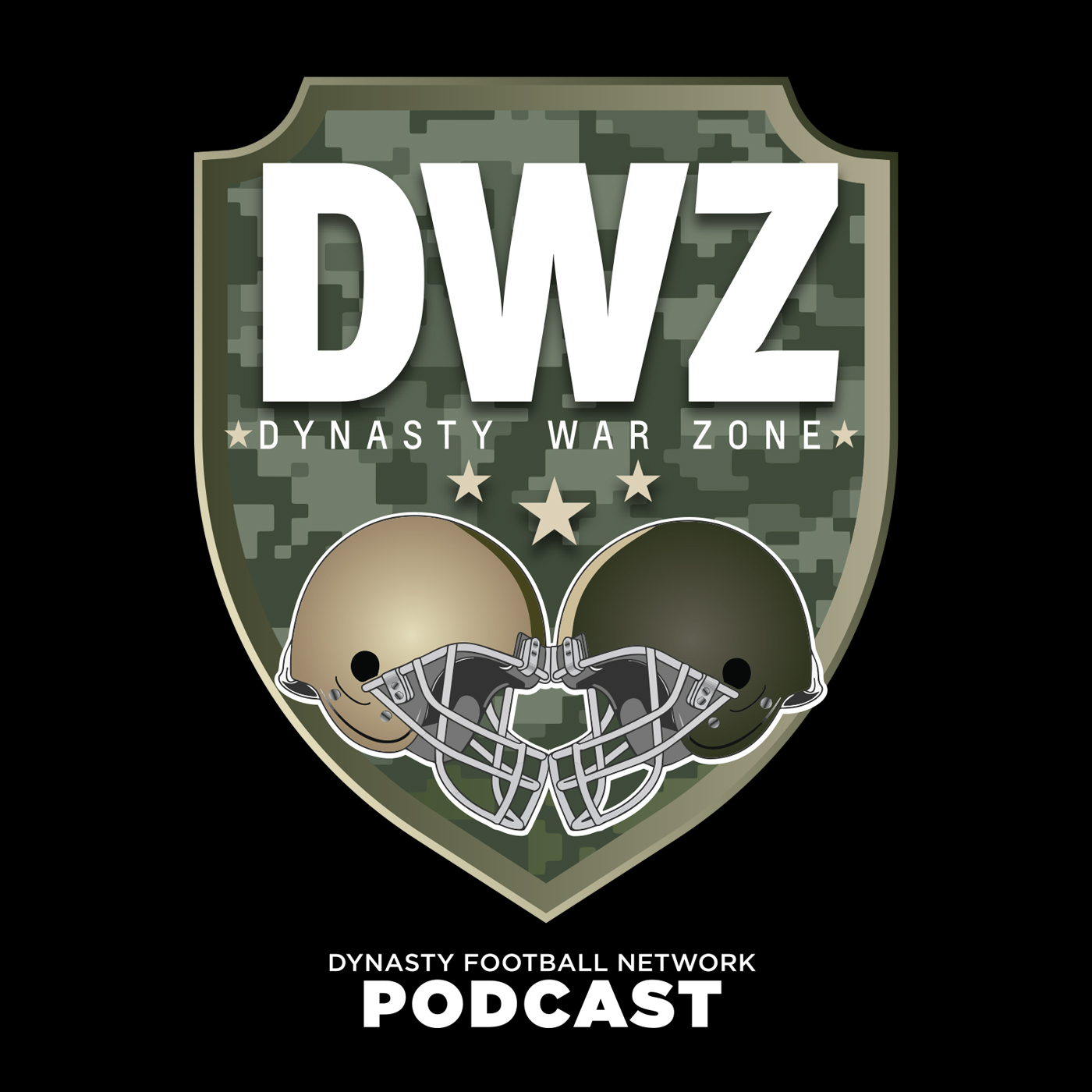 Welcome to The Dynasty Warzone podcast, the flagship Dynasty Football podcast for The DynastyFootballFactory.com and the Dynasty Football Network (@DF_Network). Your hosts are John Schepps (@SlizzDigital) & Mike Jernigan (@DFFMikeJernigan). You can also follow the show on twitter @DynastyWarzone.
This week, on episode 35, we are againt without our co-host Mike Jernigan due to internet problems. We are joined by 1 half of @TheFFfellas Mr. Seth McKinley (@SethFFfellas). Seth and John break down the recent injury news as well as the Zeke suspension news. After that the guys preview all of the upcoming match-ups for week 7. After, John recaps his week 6 Dudes & Duds before listing his Week 7 Dudes & Duds. Then Seth go's over some statistical analysis he uses when deciding players to target on waivers. Then we challenge a few players to come correct, go over some players to target on waivers and then predict an upset for the week.
We can be found on Podean, Itunes, Stitcher, BlogTalkRadio and the Dynasty Football Factory Youtube channel. Intro and outro use samples from "Nappy Roots Aww Naw instrumental" by Catherine Campbell.