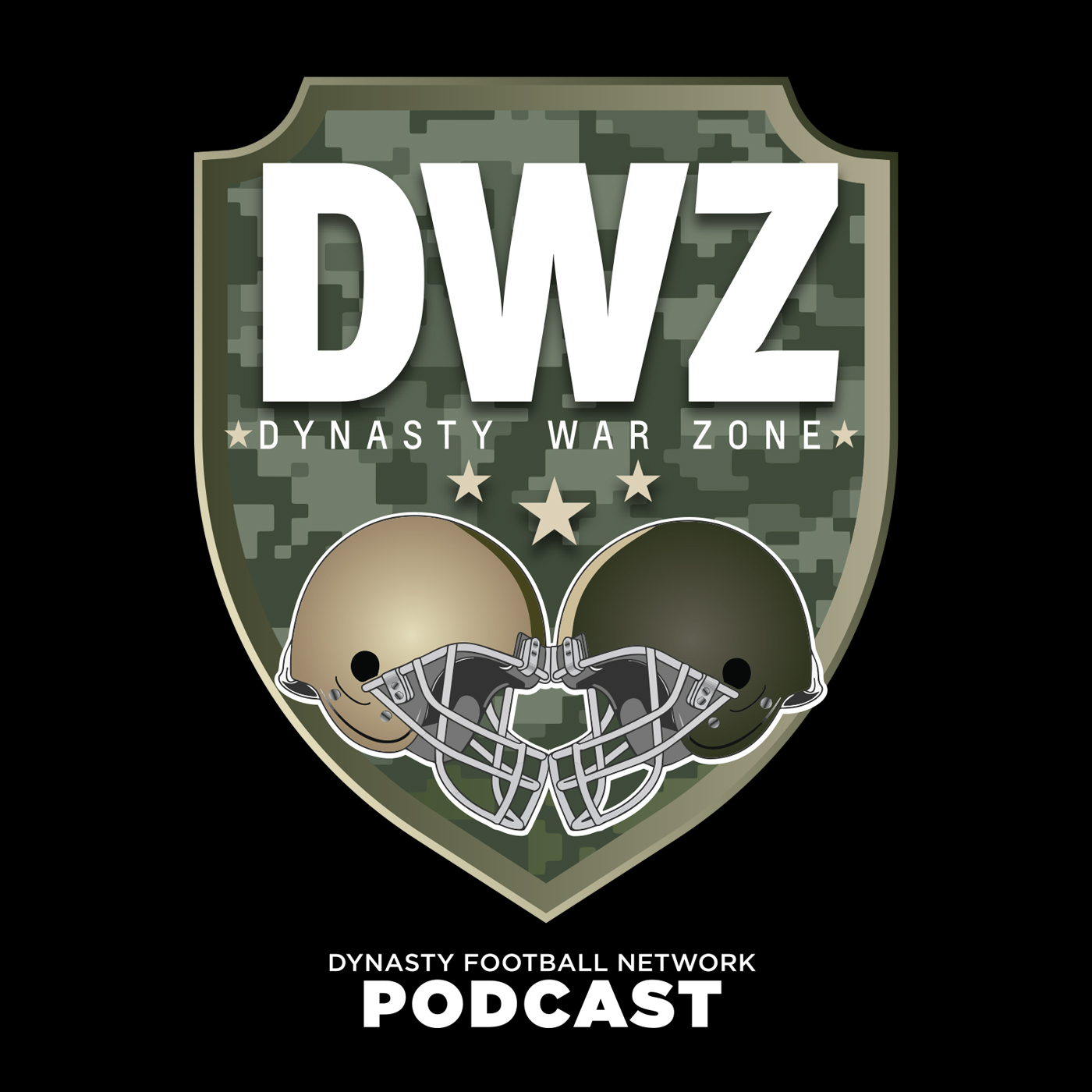 Welcome to The Dynasty Warzone podcast, the flagship Dynasty Football podcast for The DynastyFootballFactory.com and the Dynasty Football Network (@DF_Network). Your hosts are John Schepps (@SlizzDigital), Randy Young (@DFFMemphis) & Mike Jernigan (@DFFMikeJernigan). You can also follow the show on twitter @DynastyWarzone.


It's Super Bowl Bonanza week and the Dynasty WarZone is wrestling with greatness. The guys go through this weeks news including some player and coaching updates. Then the Alex Smith news broke and the guys gave their imediate reactions. A quick stop by Mobile, AL for a little Senior Bowl coverage. Then a pop culture draft because everyone loves a non-football draft, this one is all about our favorite pro wrestlers.
It's February and that means startup season is almost upon us. John and Randy share the joys and pains of their recent Draft which features a SuperFlex component, a TE Premium component, and IDP component. The guys share their thoughts and strategy while MJ grill them over their teams
Last, but certainly not least, the team gives you all the info you need for the Big Game. The team breaks down their 5 favorite bets of the game since their friends over at GTBets.eu are providing such fantastic odds. It's a banger, it's a rager, it's a bonanza and it's all right here in the zone. The Dynasty WarZone.
We can be found on Podbean,  Itunes, Stitcher, BlogTalkRadio and the Dynasty Football Factory Youtube channel. Intro and outro use samples from "Nappy Roots Aww Naw instrumental" by Catherine Campbell.