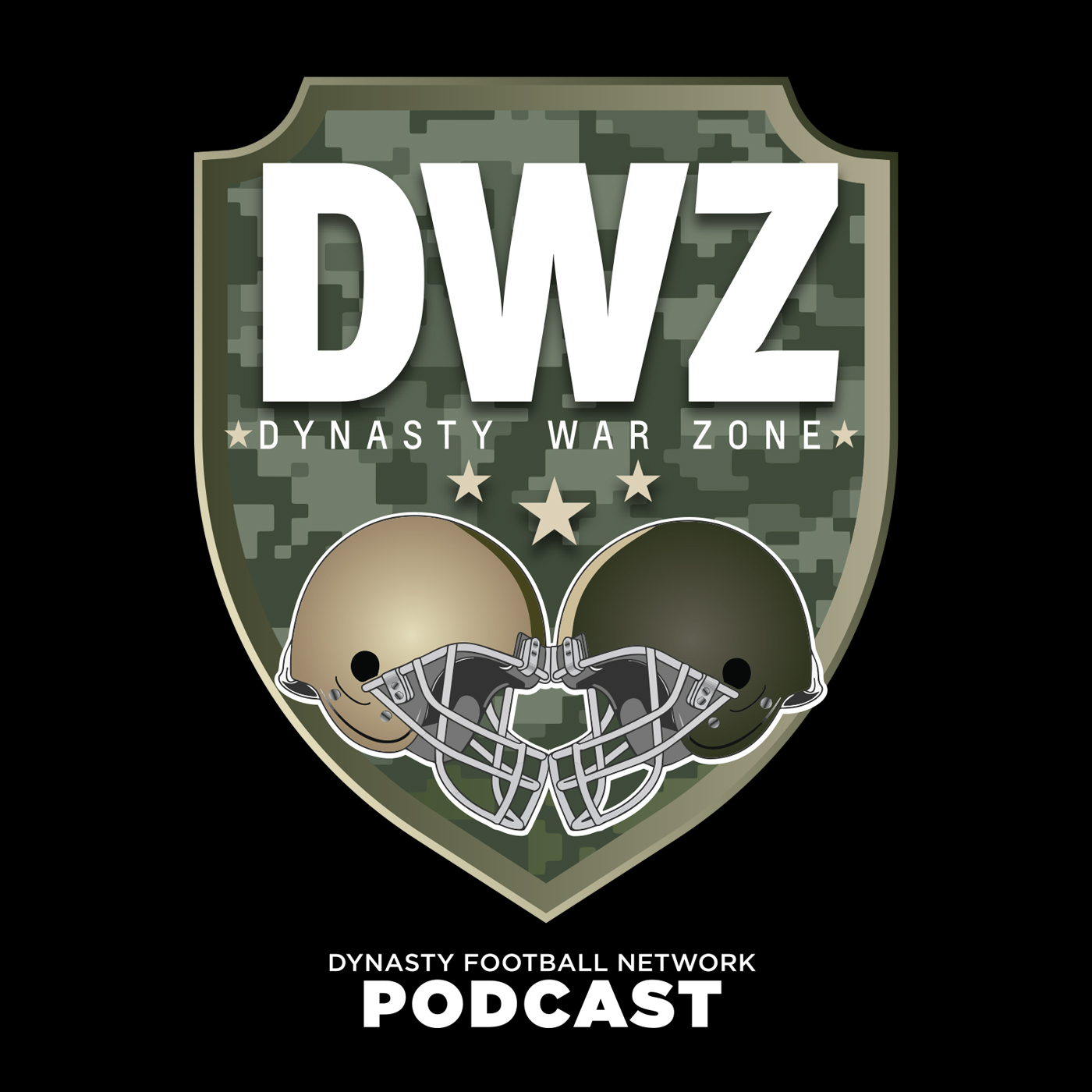 Welcome to The Dynasty Warzone podcast, the flagship Dynasty Football podcast for The DynastyFootballFactory.com and the Dynasty Football Network (@DF_Network). Your host is Randy Young (@DFFMemphis)  and you can also follow the show on twitter @DynastyWarzone. 
Welcome to Episode 75 "Beware of Dog" 
The Dynasty WarZone soldiers on with a whole new format going into the summer season. Randy, @DFFMemphis , is staying on as your  host. You can count on new episodes this every and every Wednesday for the foreseeable future. What's next? We are kicking off our divisional breakdowns starting next week, Wednesday June 20th.  The first show will cover the AFC South. 
Today in the zone we have  the notorious Nate Pilmer @DynastyDogg on twitter. Nate is the co-host of the GOAT District Dynasty podcast available everywhere podcasts are found.  He is a league mate of Randy's in about three leagues and now a co-owner in a recent contract league start up. Nate and Randy are going to cover some news, what's going on and give you a handful of Veterans to consider selling off  now that we're past free agency, the NFL rookie draft, and into OTAs and mini-camps. 
We are proud to share with you our sponsor, GT Bets. They are there for all the action you could ever need. Sports betting and Casino action are both on one sweet website. Sign up today, enter "WarZone" in the referral box, and that will earn you a sign on bonus of up to $500 to start. All you have to do is click the link below. 
We can be found on Podbean,  Itunes, Stitcher, BlogTalkRadio and the Dynasty Football Factory Youtube channel.