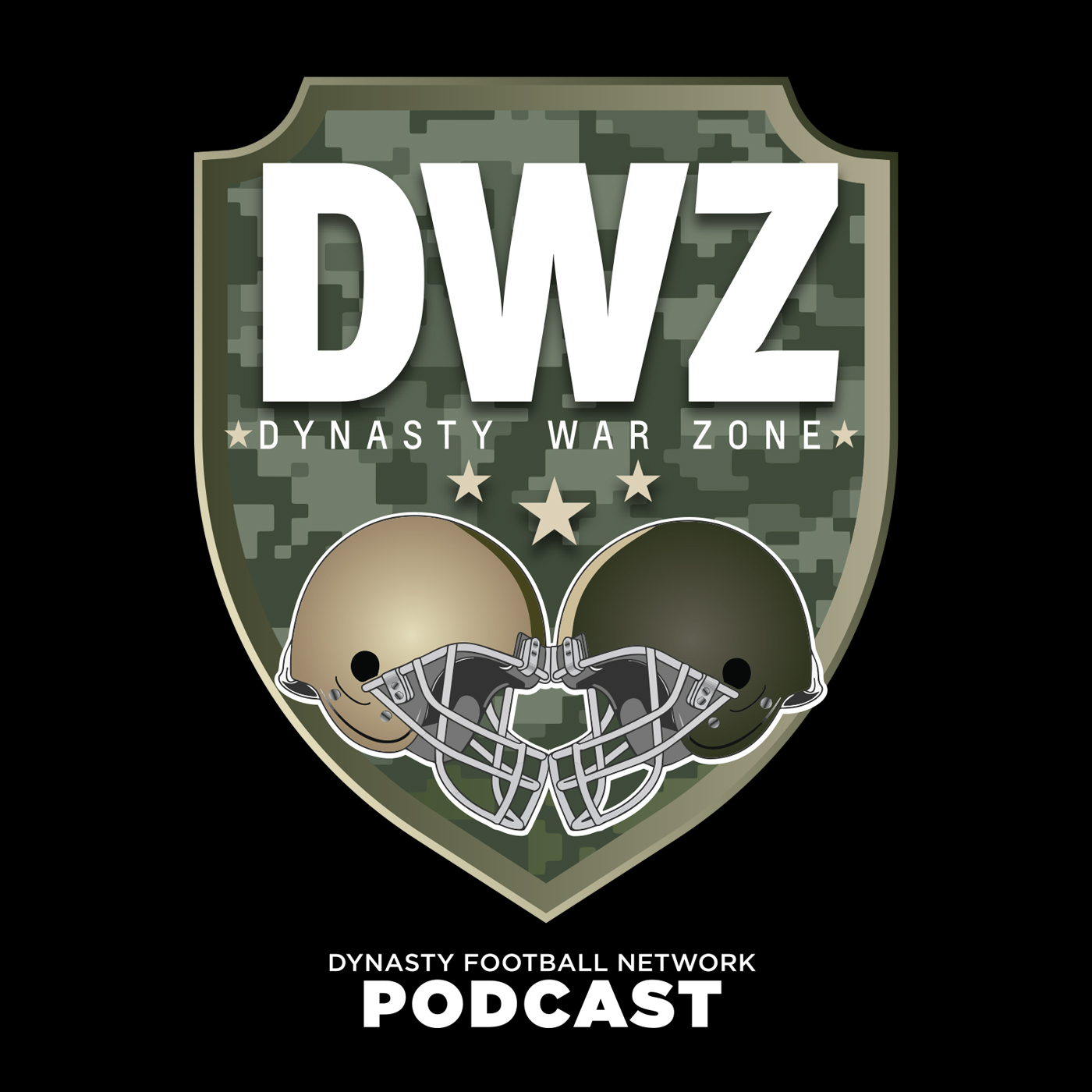 Welcome to The Dynasty Warzone podcast, the flagship Dynasty Football podcast for The DynastyFootballFactory.com and the Dynasty Football Network (@DF_Network). Your hosts are John Schepps (@SlizzDigital), Randy Young (@DFFMemphis) & Mike Jernigan (@DFFMikeJernigan). You can also follow the show on twitter @DynastyWarzone.

Welcome to the Fantasy Football Semifinals!! We're all one step closer to the championship, but critical decisions still need to be made. The WarZone crew welcomes in a very special guest, Mr. John DiBari of the Dynasty Football Factory. John is the Sr. Director of Football Operations for the DFF and is here to lend a helping hand as we prepare for Week 15. The gang covers all the news and note from week 14, including all the devastating QB injuries. Then all16 games are broken down with stats, trends and things to consider before setting that final Week 15  Playoff lineup. Mike then gives you his fantasy game of the week and there is a division lead up for grabs in this tilt. Next, John gives you his Dudes and Duds.  You can find out which recent Dud is now a Dude and which Dude is now back to Duds-ville. Find out right after the game previews. Mike returns to tell us which player is a long shot (sleeper) that's going to play like a Juggernaut. Mike is on the money, but needs a coach to get on board. Memphis returns just in time to tell you which guys are a stash and which guys are trash in the "Waiver Wire Gold" segment. Finally, all four guys give you an upset special versus the spread. Can Memphis regain his form after dropping his first loss on the "Upset Special of the Week" since joining the WarZone? Can Schepps sustain the streak that he's on now? Find out, as it's all right here for in the zone. The Dynasty War Zone.

We can be found on Podbean,  Itunes, Stitcher, BlogTalkRadio and the Dynasty Football Factory Youtube channel. Intro and outro use samples from "Nappy Roots Aww Naw instrumental" by Catherine Campbell.