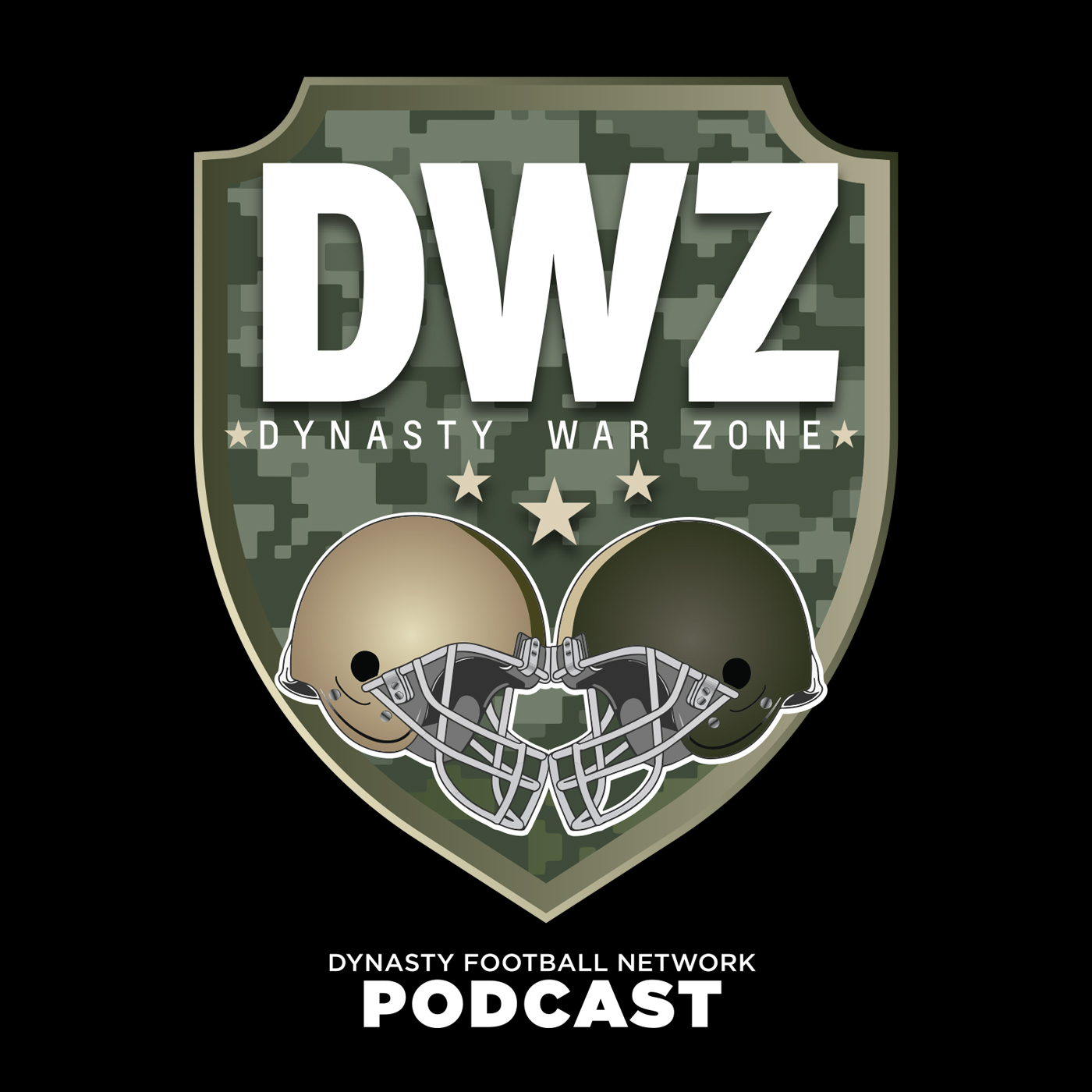 Welcome to The Dynasty Warzone podcast, the flagship Dynasty Football podcast for The DynastyFootballFactory.com and the Dynasty Football Network (@DF_Network). Your hosts are John Schepps (@SlizzDigital), Randy Young (@DFFMemphis) & Mike Jernigan (@DFFMikeJernigan). You can also follow the show on twitter @DynastyWarzone.

Another week into the offseason and the Dynasty War Zone marches on. The War Zone gang welcome yet another guest. This week's guest is none other than the Senior ADP Director at the dynastyfootballfactory.com Mr. Mike Cipes, @ffblitz on Twitter. Mike is also the Co-Host of the Dynasty Trades HQ Podcast, which is a fellow @DF_Network podcast. The guys kick around the news and then talk about the NFL playoffs. Before heading into the main segment of the show the Outlaw tells you about a little contest that gives you a shot at a sweet Rotowear.com T-Shirt. There's a quick divisional playoff weekend preview and then it's the main event. The guys discuss the IR monster that got the league in 2017. The guys breakdown the impact on key players and their ADP as they return from injury.  Who's buying these guys? Who's selling the walking wounded? Find out, it's all here in the zone.
We can be found on Podbean,  Itunes, Stitcher, BlogTalkRadio and the Dynasty Football Factory Youtube channel. Intro and outro use samples from "Nappy Roots Aww Naw instrumental" by Catherine Campbell.