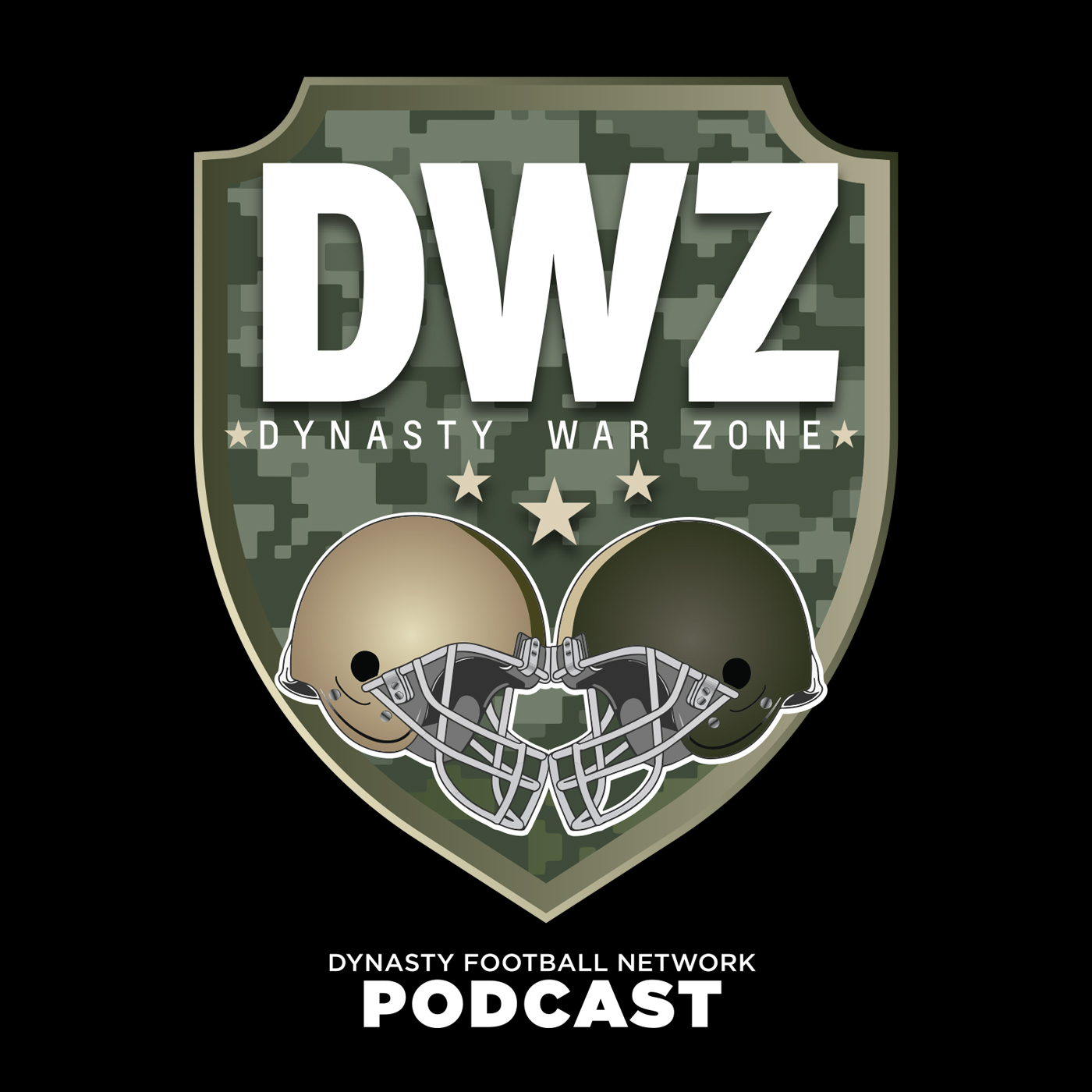 Welcome to The Dynasty Warzone podcast, the flagship Dynasty Football podcast for The DynastyFootballFactory.com and the Dynasty Football Network (@DF_Network). Your hosts are John Schepps (@SlizzDigital), Randy Young (@DFFMemphis) & Mike Jernigan (@DFFMikeJernigan). You can also follow the show on twitter @DynastyWarzone.
Welcome to Episode 67 and there is still a lot going. We're going to cover the releases of Dez Bryant and CJ Anderson. We gonna take a look a the friction between the players and coaches up in New England. The news wraps up with one team trying to send a player packing and the league sees a former star and social media darling hang up his cleats and ride off into the sunset.
The NFL Draft is only 8 days away from what the Dynasty WarZone is declaring a national holiday, the NFL Draft. We're bringing back an old friend in honor of this glorious day, Matt Waldman. Matt, @MattWaldman on Twitter, is in the Zone to give us a breakdown of several keys rookies before next week's draft. Matt is the driving force behind the Rookie Scouting Portfolio. The RSP is the Cadillac of all dynasty rookie draft tools. The RSP is a one stop shop for every dynasty owner that's serious about dominating their upcoming rookie draft. Be sure to check out mattwaldmanrsp.com for the RSP and be sure to tell him that you heard it in the Zone, the Dynasty WarZone!
We are proud to share with you our sponsor, GT Bets. They are there for all the action you could ever need. Sports betting and Casino action are both on one sweet website. Sign up today, enter "WarZone" in the referral box, and that will earn you a sign on bonus of up to $500 to start. All you have to do is click the link below.
 https://m.gtbets.eu
We can be found on Podbean,  Itunes, Stitcher, BlogTalkRadio and the Dynasty Football Factory Youtube channel. Intro and outro use samples from "Nappy Roots Aww Naw instrumental" by Catherine Campbell.